Beer Quarry Caves are open from Saturday 28th March 2020 until Sunday November 1st 2020.
Any Upcoming events will be listed here as soon as they are known.

Events for 2020 will be shown here
There are no more events planned apart from spooky tours on Sat 31st Oct 2020. More details to follow.
Any new events will appear here when known.

Sun Oct 27th: 1:30pm and 3:00pm.
8 years & up. £7:50 per person. Price includes pumpkin carving and refreshments. Hallowe'en fancy dress in encouraged, but optional. These tours will be by by booking only. Please email Email your Name and telephone number  to info@beerquarrycaves.co.uk. We will then contact you for payment.
Saturday 31st October come and enjoy a spooky time at Beer Quarry Caves. More details to follow.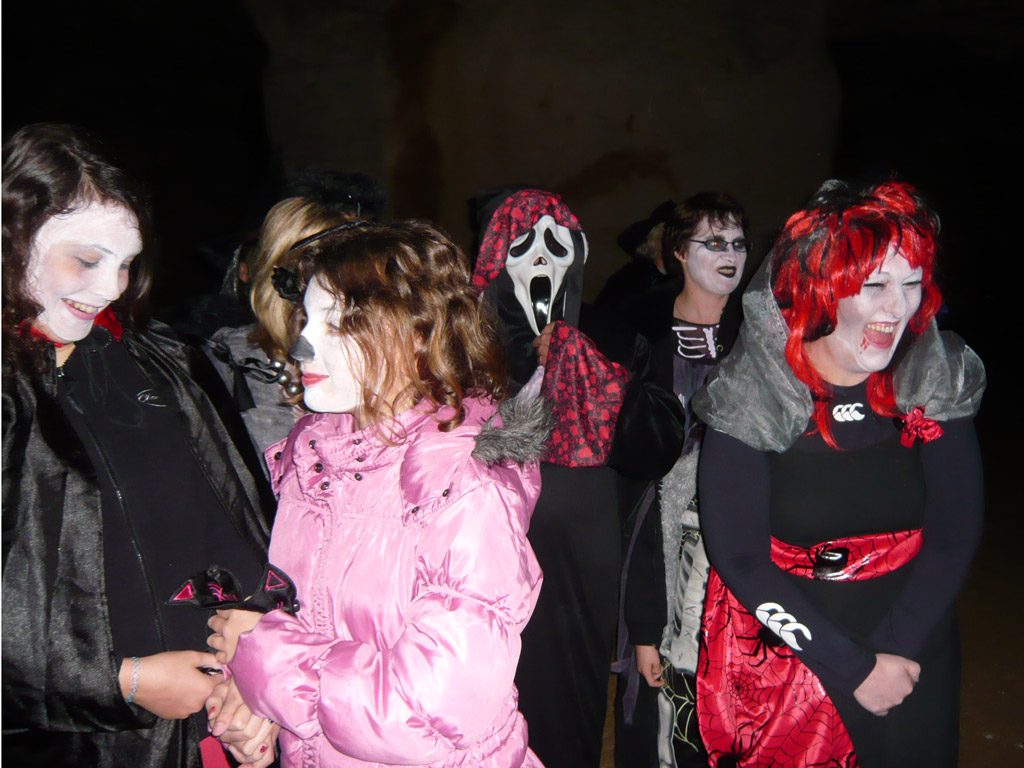 I've just wopped this form here. It can be used for booking any event, but I will remove it until an event that requires booking is scheduled and will change the form as required.