Guided Tours of 2,000 year old man-made caverns

The caves are closed for the winter and will re-open on Saturday 23rd March 2024.

Adults £11.00
Child 5 to 16 years and over 66 years £9.00. 
Family 2 adults + 2 Children £35.00.
Under 5's FREE.
We are not affiliated with the National Trust members discount scheme.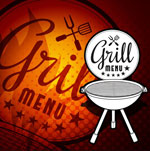 NEW FOR SUMMER 2022: Evening Bar-B-Que from 5pm to 8:00pm (Fri & Sat)
Food as below, but join us on FRIDAY & SATURDAY Evenings only  from 5:00pm to 8:00pm for a BBQ and tours. The Bar will be open for these events. Booking is preferable, just phone 01297 680 282.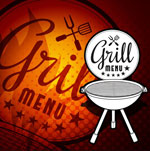 SUMMER 2023: Bar-B-Que from 12pm to 2:30pm
The Bar-B-Que will return in the summer of 2023
Fantastic choice of hot food from our Grill including Jacket Potatoes filled with Cheese, Tuna or both.
10″ Fresh baked baguettes with 2 x Jumbo Pork Sausages with or without cheese.
Delicious 8oz Prime Burger in a bun with or without Cheese.
Special offer on many days of anything from the hot plate with an alcoholic drink.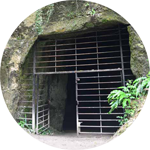 BOOKING IS PREFERRED – Please Pre-book tours by ringing 01297 680 282 to avoid disappointment as tour times can change due to visitor numbers.
Disabled customers are welcome, however due to the nature of the site disabled access is limited so please call to discuss your needs. Regrettably we do not offer a disability discount or a carers allowance. 
Group bookings are welcome and often discounted for higher numbers, please call and ask for Maria for information regarding group booking. 
Our guides will take you on an hour long tour through the vast man-made complex of underground caverns with their mighty halls of vaulted roofs and pillars of Beer Stone which have been likened to a vast underground cathedral.
See for yourself the methods used to quarry and deliver the huge blocks of stone, the working conditions, the hardships endured and the dangers faced daily by the work-force using only the light from a flickering tallow candle and you may never again see a famous building with the same eyes.
The caves are cool so please bring warm clothing and it's best to arrive at least 10 mins before the tours start.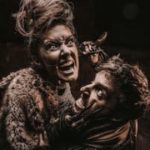 Four of Swords presents OEDIPUS - Thur 5th to Tue 31st Oct
This October FOUR OF SWORDS leads you back into the belly of the earth to witness a terrifying tale of fate versus free will.

The legendary riddle-master Oedipus does battle with the crafty Sphinx! He gains the crown of Thebes, and wins the hand in marriage of its mighty queen, Jocasta. Fast forward years in the future, and Thebes is once more under threat: not from a supernatural beast like the Sphinx, but from a pestilence which shall not be abated until the murderous criminal harboured in the city's midst is exposed. Oedipus is determined to fulfil his  duty, to hunt out this criminal, to leave no stone unturned in the pursuit, regardless of the consequences…!  
Click Here to book. Dates are October 5th 6th 7th then 12th 13th 14th then 26th 27th 28th finally 31st.
Onsite Car Parking is Free
The caves are cool please wear something warm
Please do NOT bring your own torch - the caves are well lit
Please ring regarding disabled access. The site is externally steep.
Well behaved dogs on leads are permitted underground.
Light refreshments and souvenirs available.